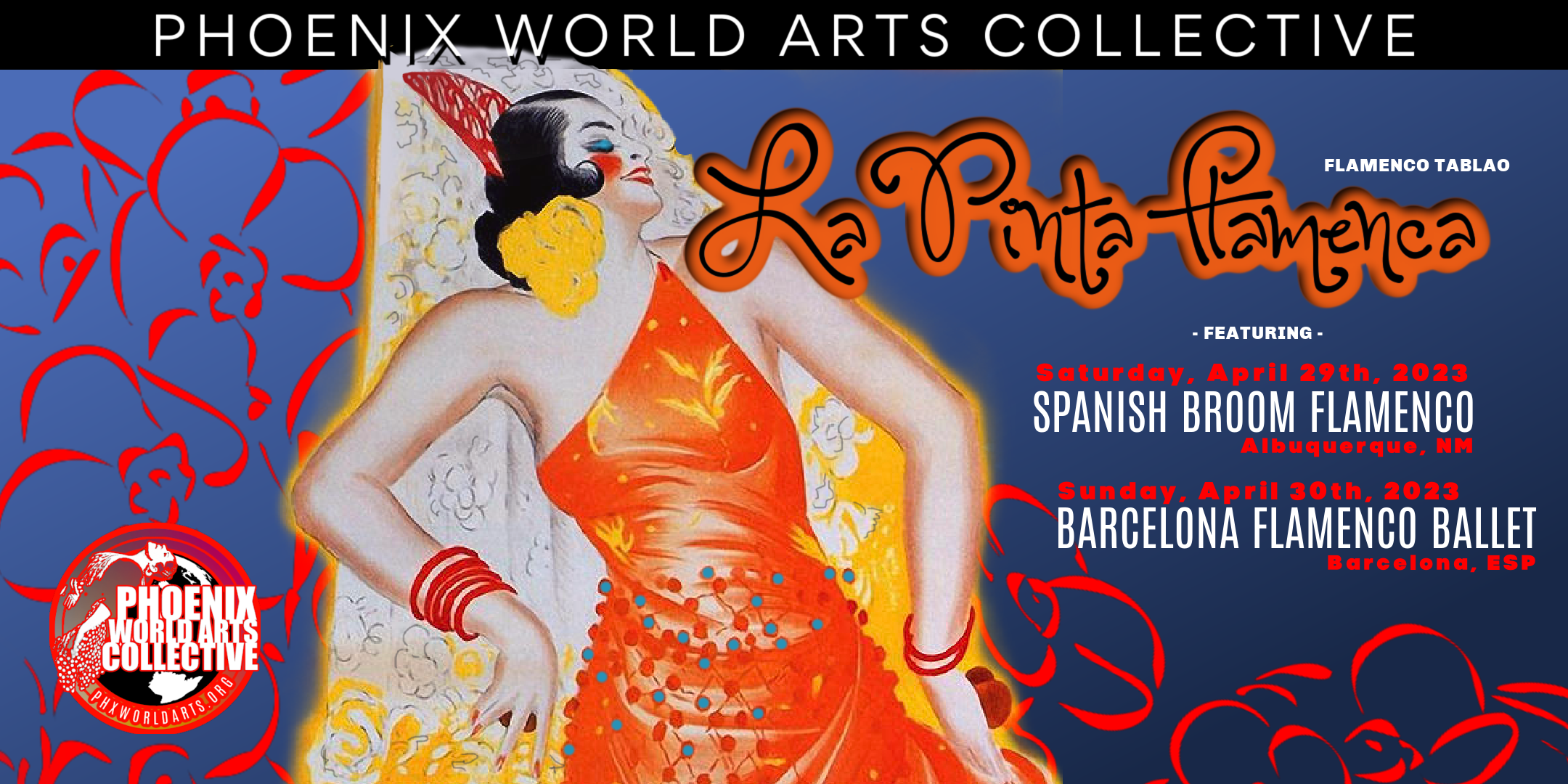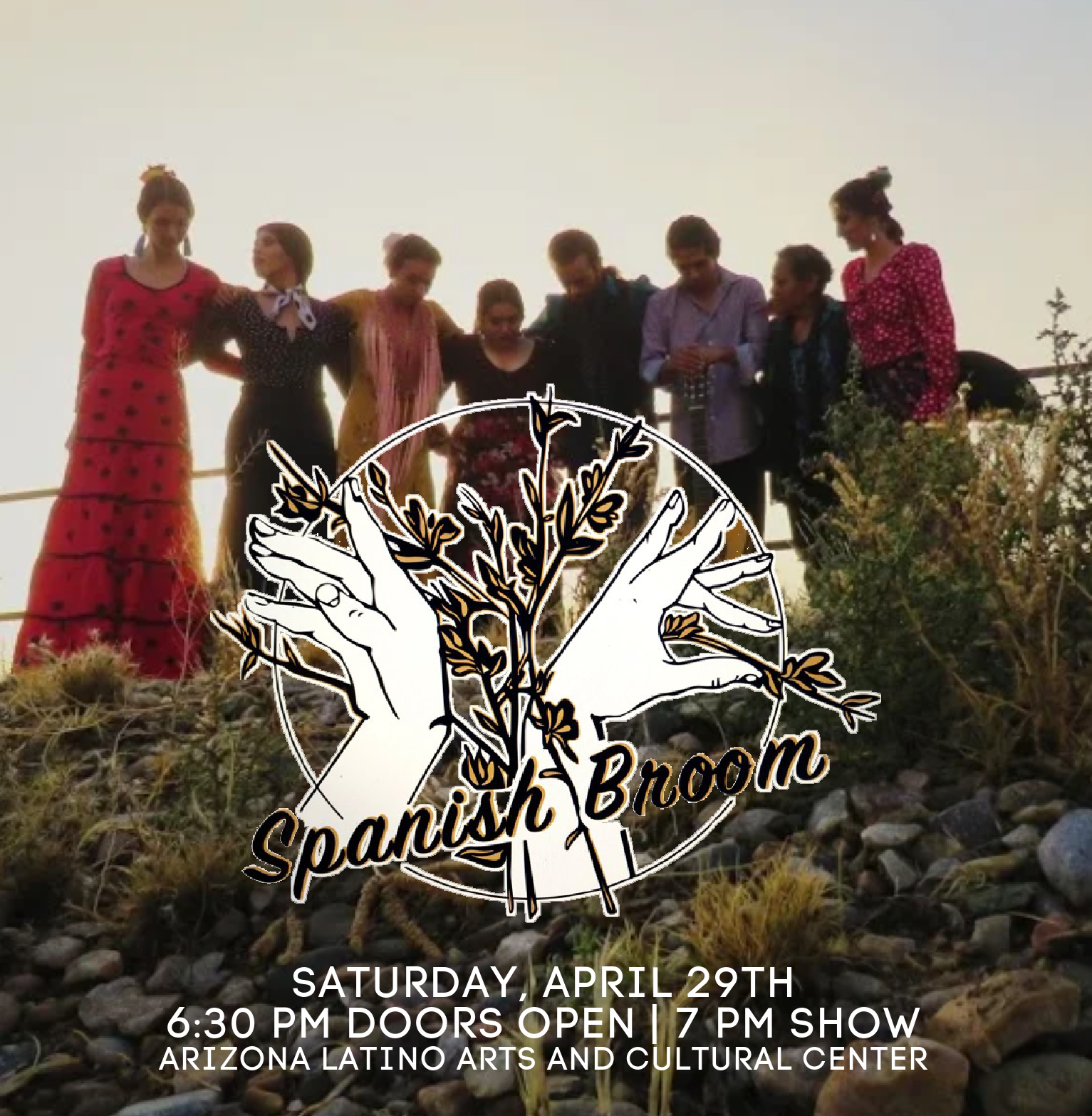 Saturday, April 29th, 2023
6:30PM Doors Open | 7PM Show
Based in Albuquerque, NM, Spanish Broom is a blooming and powerful force, who approach their creations as an equipo, supporting each other to grow, to be brave, to be curious, to be beautiful. What you see is a true expression of collaboration and an intimate appreciation of art.
Dancers: Rocki Jian, Ysabela Trujillo, and Olivia Marin
Singer: Caro Acuna
Guitarist: Eloy Cito Gonzales
**********************************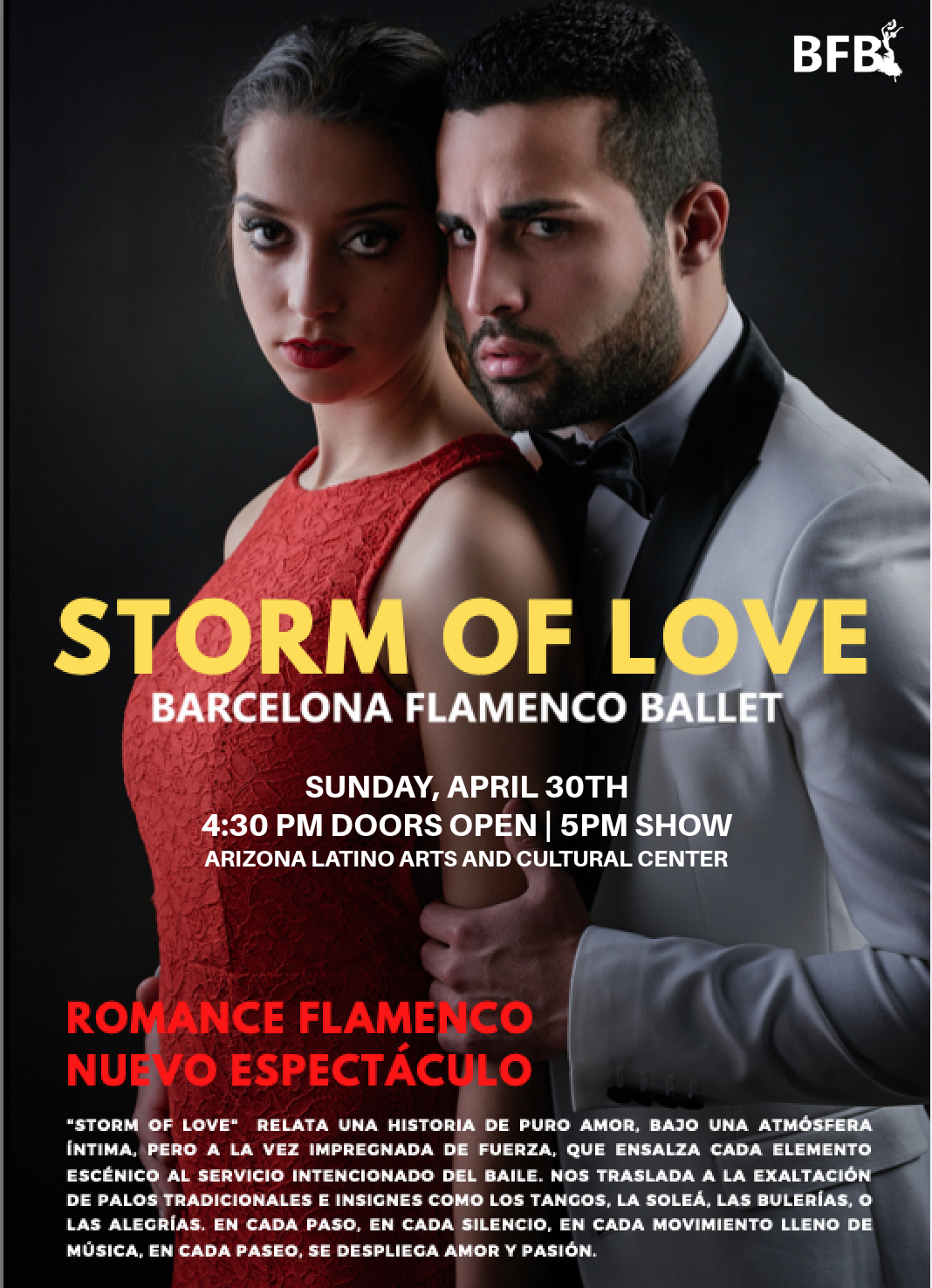 Sunday, April 30th, 2023
4:30PM Doors Open | 5PM Show- TORMENTA DE AMOR
"Storm of Love" tells a story of pure love, under an intimate atmosphere, but at the same time imbued with strength, which extols each scenic element in deliberate service of dance. It takes you to the exaltation of traditional and distinguished palos such as tangos, soleá, bulerias and alegrias...through every step, silence and musical climax- love and passion unfold.
Dancers: David Gutierrez and Paula Reyes
Singer: Rafael Bueno
Guitarist: Jordi Centeno
Flautist/Sax: Rafael Palomares