Upcoming Events
Brought to you by Phoenix World Arts Collective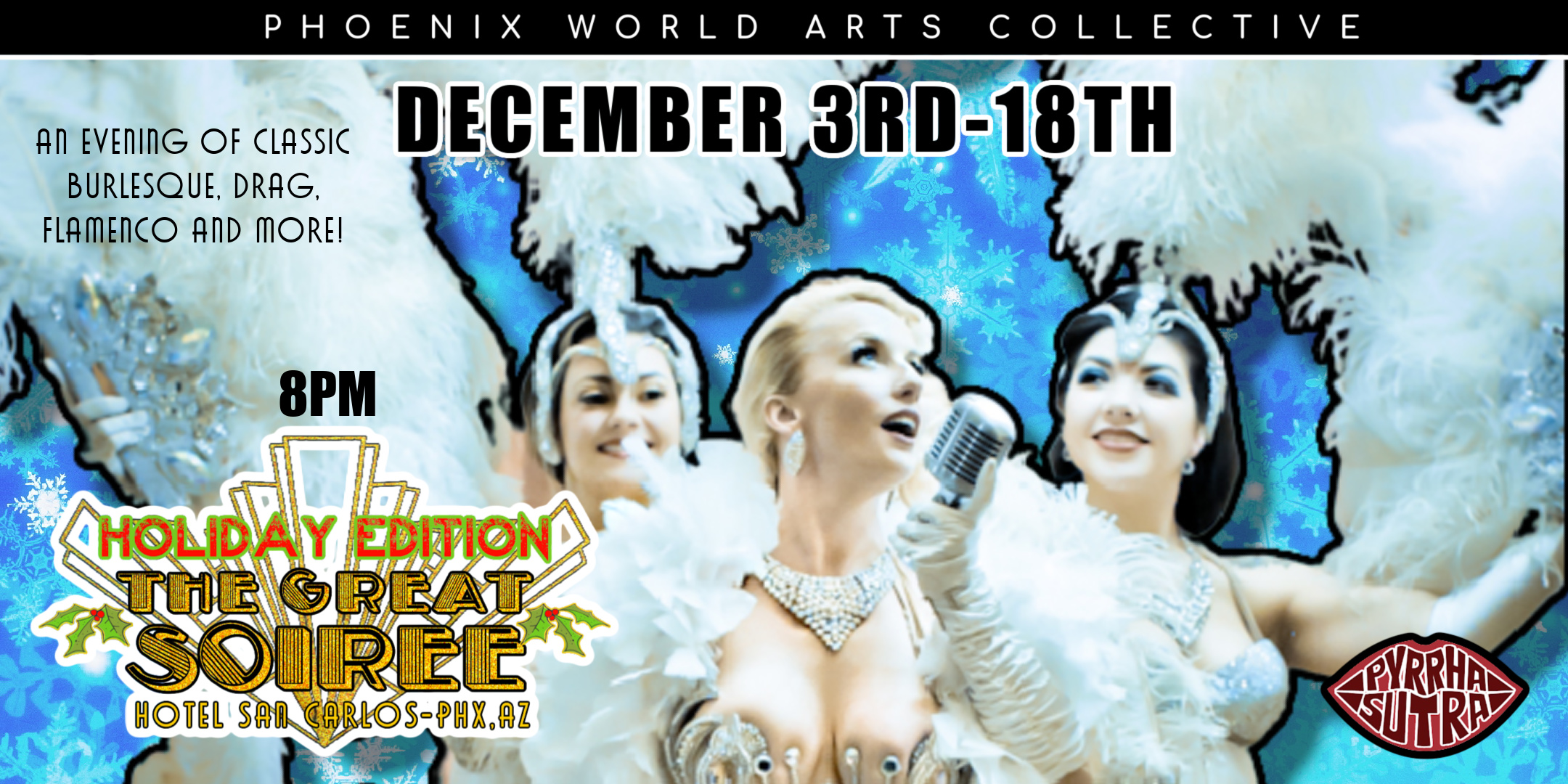 "The Great Soiree-Holiday Edition" at Hotel San Carlos in Downtown Phoenix- AZ-Join us for some holiday fun as PWAC and Pyrrha Sutra Entertainment collaborate to bring you classic burlesque, drag, Flamenco and more! Select your preferred date:
Be sure to follow us on Facebook and be up to date with future events!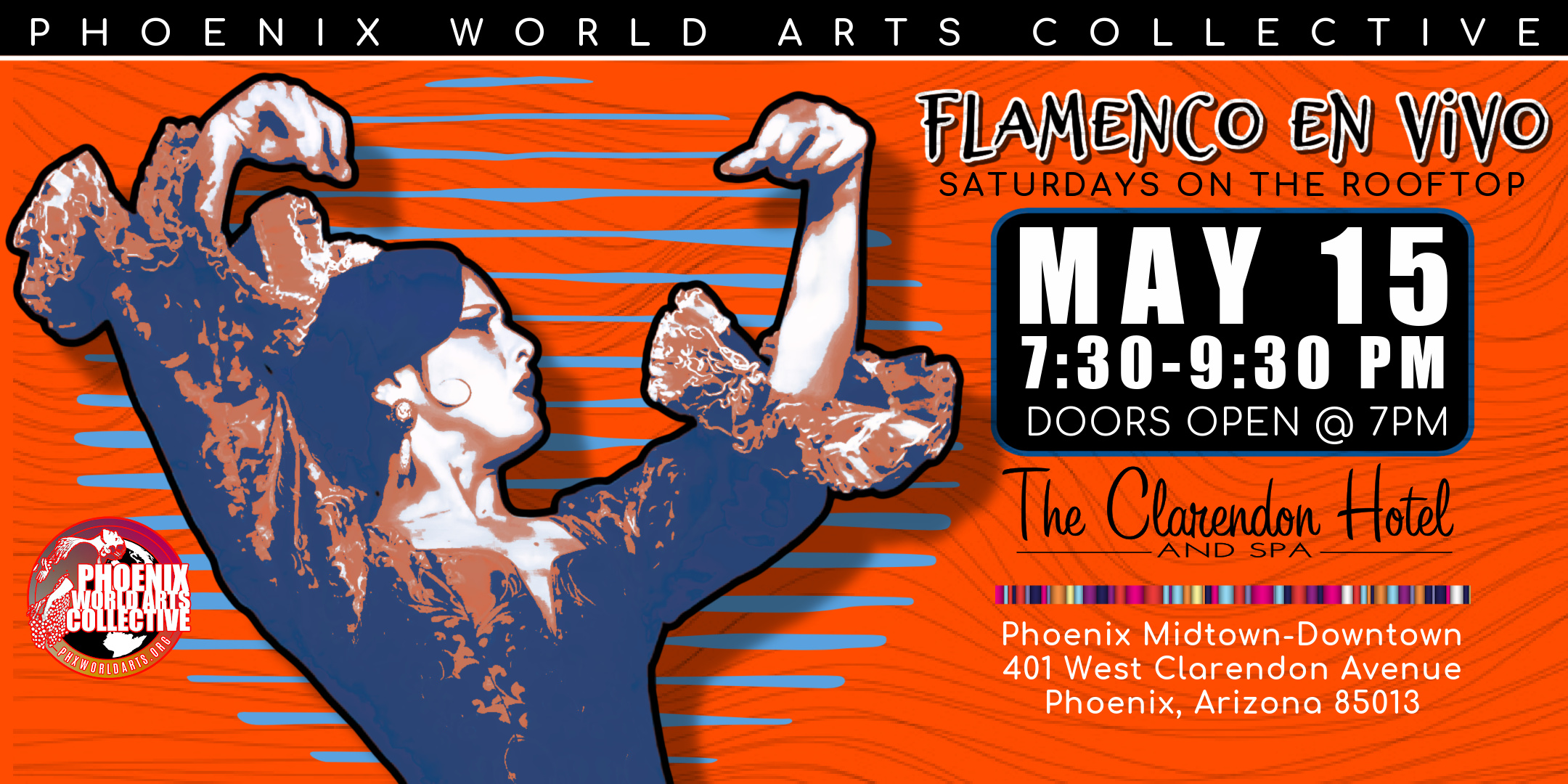 A series of Flamenco shows on the rooftop of The Clarendon Hotel, showcasing dancers from Albuquerque, NM. We will keep you updated on our Fall season shows, when the weather is perfect for outdoor entertainment.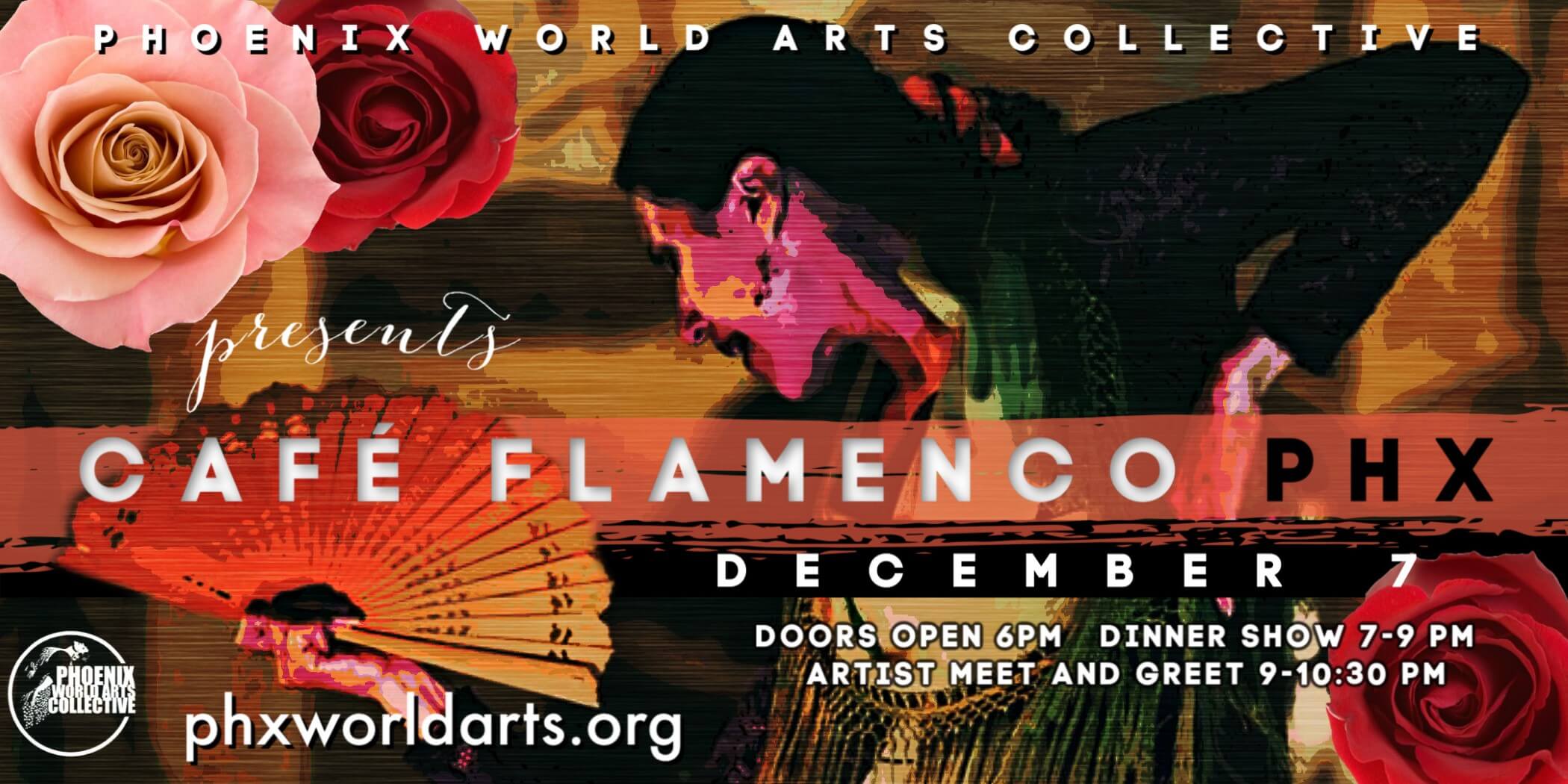 Join us Saturday, December 7th, for an elegant evening of Flamenco culture. Be part of the experience by enjoying artisan drinks, a Paella dinner and partake in an amazing tablao show. " What is tablao?"-an experience so breathtakingly difficult to put into words. The Spanish guitar strums and transports you into the very heart of Southern Spain, meanwhile the singer takes charge of your heart. The dancers transform and personify words and feeling, into elegant movements and thunderous footwork. All elements come together and take you on the wildest ride of your life! Beauty, strength, elegance and vulnerability take center stage, in order to share the very heart of what is CAFÉ FLAMENCO PHX!
La Chana Film Screening @ FilmBar
With depth, humor and pathos, La Chana celebrates the charisma and flair of a self-taught Gypsy flamenco dancer who in the 1960s-80s rose to international stardom and then suddenly vanished from the public eye at the height of her career. Peter Sellers saw her dance as a young woman and asked her to perform in the film 'The Bobo' in 1967. Hollywood beckoned, but that was not to be. In her baroque boudoir in Barcelona, La Chana continues to practice her art and reveals the reason her career came to such an abrupt end. Filled with footage of spectacular flamenco dance and music, this film brings us under the skin and into the irrepressible spirit of this eccentric woman with an uncanny gift for rhythm who, despite all odds, enjoys a comeback in her late sixties.
De Color Y Llanto @ Plaza Las Tradiciones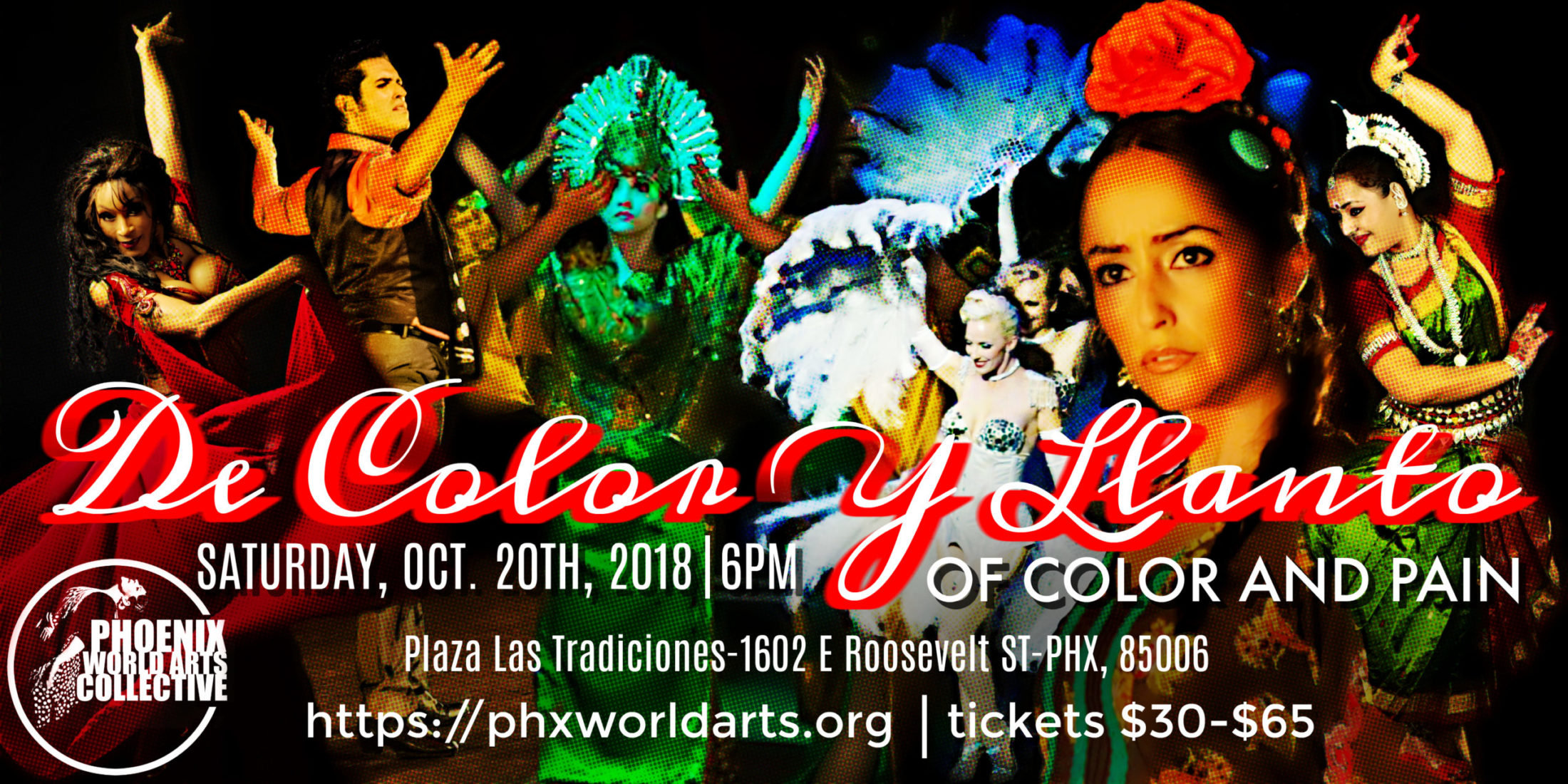 Phoenix World Arts Collective invites you to a night of enchantment, where WorldDANCE and Café Flamenco unite for the first time, to bring our community the most beautiful experience yet. Feast your senses on the power of world art performances and be prepared to indulge in the PWAC experience! De Color y Llanto, translates to "Of color and weeping [pain]", speaking to the fact that the beauty of life is held between balance of both happiness and hardship. This event is about celebrating life and culture, embracing our roots and knowing that at times there is no beauty without pain.