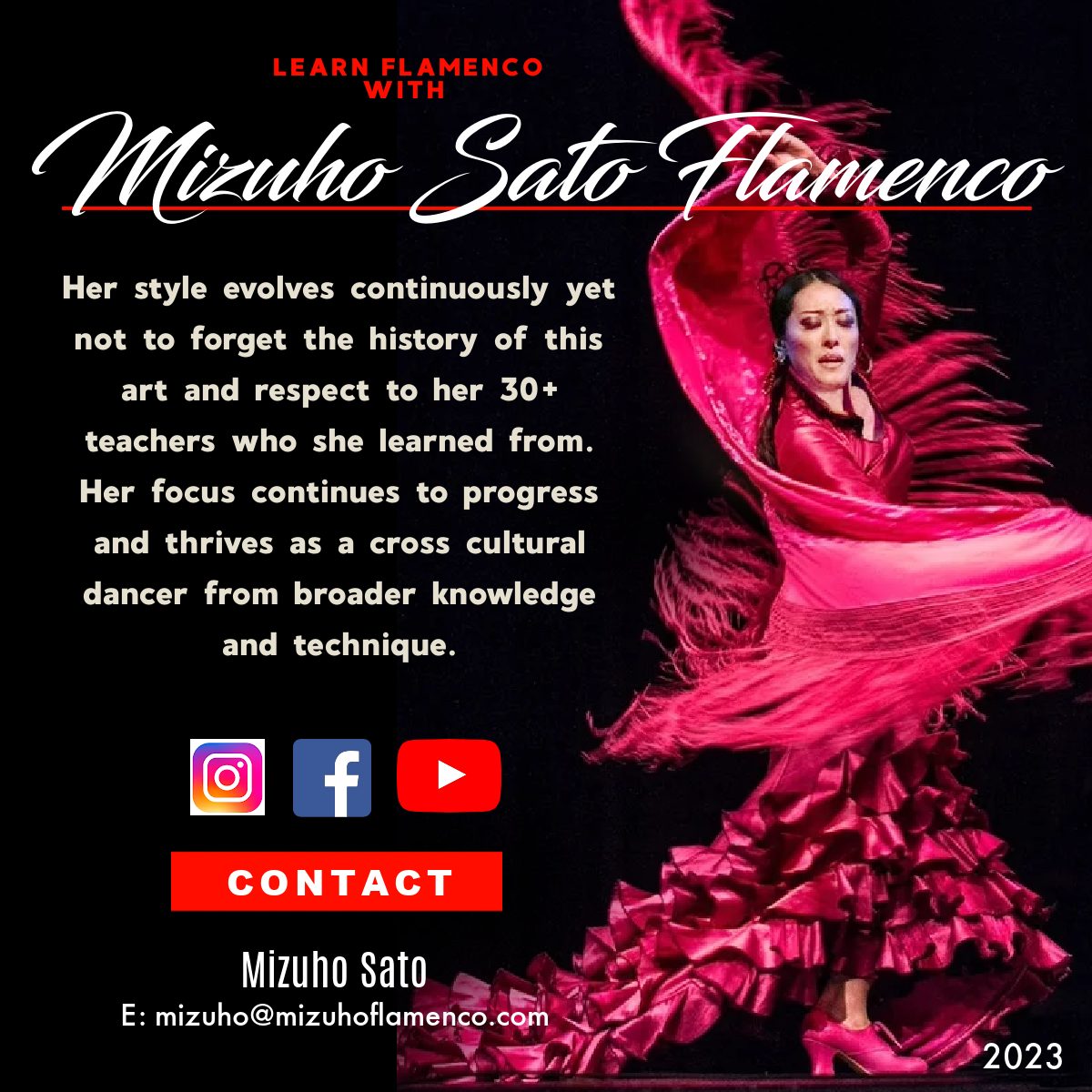 Click the above flyer or contact Mizuho Sato here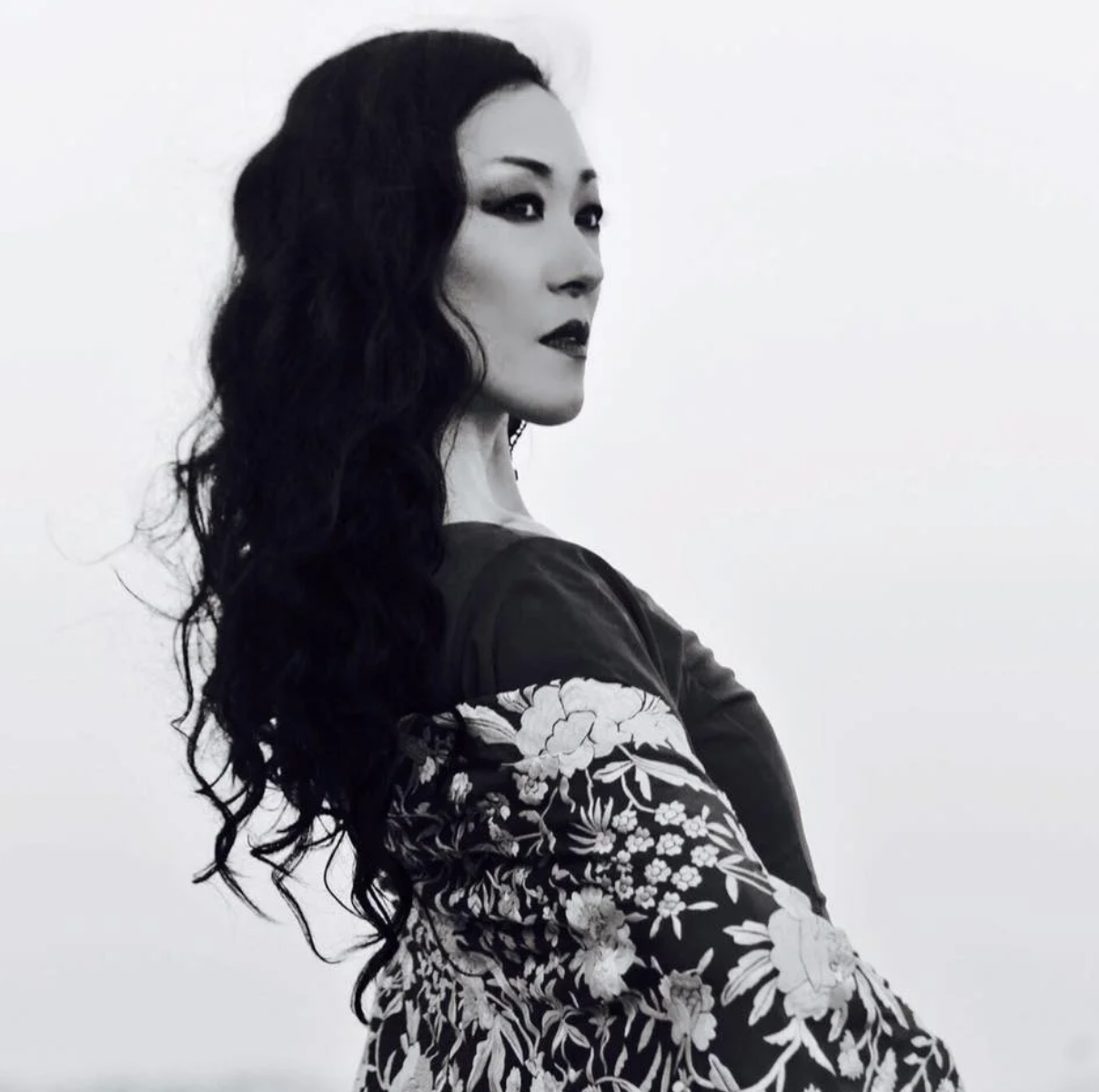 Mizuho Sato was born in Iwate, Japan and started classical ballet at the age of three. As she performed on stage and attained years of experience in winning balletic competitions, she pursued her career as a dancer and took summer school in the Royal Ballet Academy of England. Entering Sophia (Jochi) University in Tokyo brought her a strong encounter with flamenco, and she decided to shift her career.
The following year she was in Seville, Spain, taking classes from prestigious instructors like Manolo Marin, Maria del Mar Verranga, Javier Cruz, and Alicia Marquez. After her studies, she returned to Tokyo and started performing in several well known tablaos. In the year 2000, she received awards from the Japanese Flamenco Association and the Ambassador of Spain. Shortly afterwards, Mizuho started teaching in Tokyo and in her hometown, Iwate. She developed classes of flamenco history and music for further appreciation and comprehension on the Tour of Manuel Reyes Company of which she was a participant. Two years later, she returned to Spain to further develop her skills under Cristobal Reyes, la China, Manuel Liñan, and studied the Spanish language. Click here to learn more about her past, present and future endeavors!