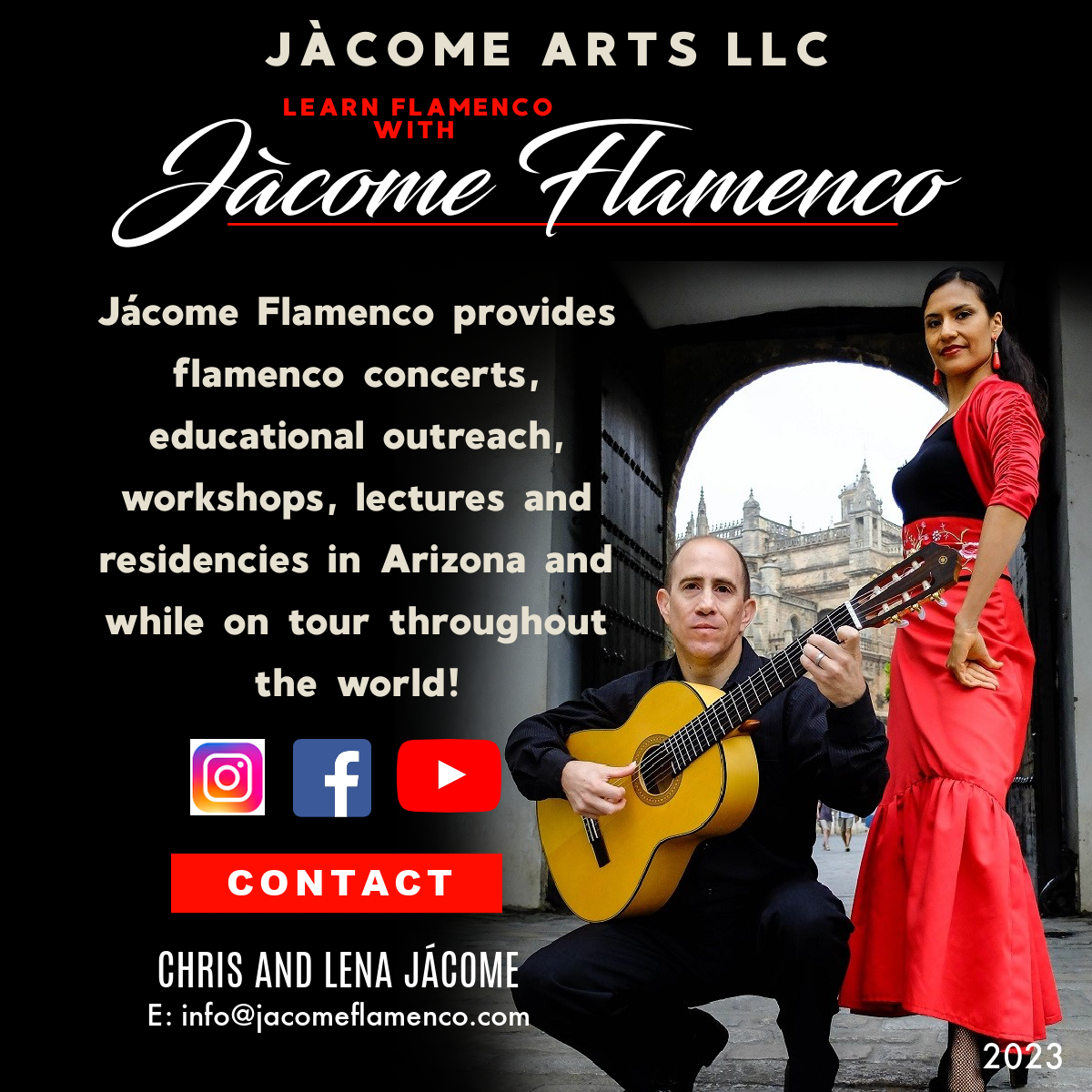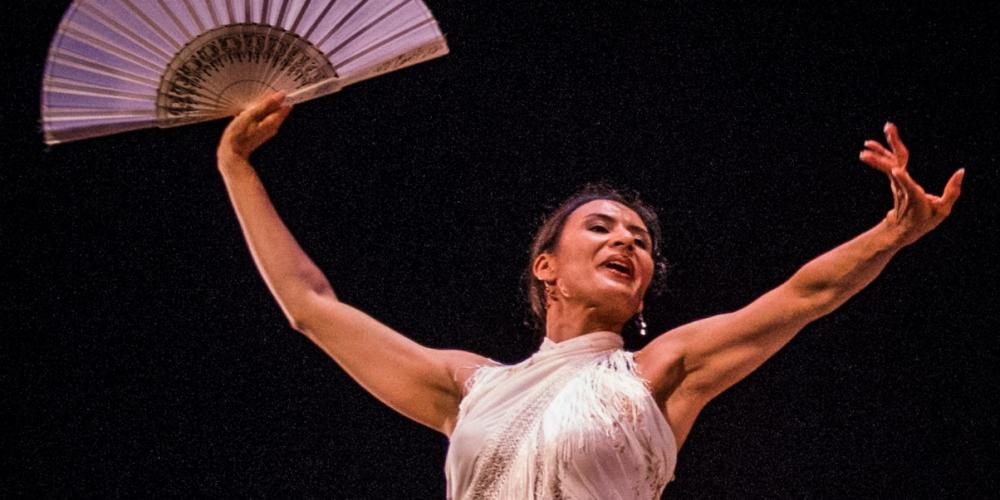 Lena Jácome attained her B.F.A. Degree in Dance Performance at New World School of the Arts in Miami, FL and earned her M.F.A. Degree in Choreography and Performance at Arizona State University. She is currently a Roster Artist through the Arizona Commission on the Arts and was awarded professional study grants through the National Endowment for the Arts to study in Spain multiple times from such artists as Juana Amaya, Concha Vargas, La Faraona and Saray Montoya. She toured with Calo Flamenco under the direction of Martín Gaxiola and worked with Noche Flamenca & with guest choreographers such as Isabel Bayón and Juan Ogalla during their extended summer residency program at Scottsdale Center for the Arts.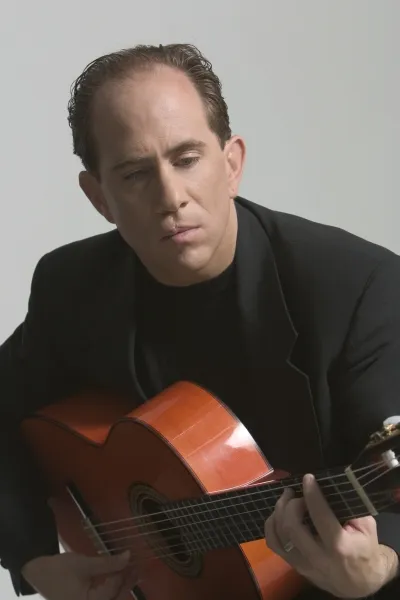 Chris B. Jácome, Artistic Director, touring international flamenco guitar virtuoso and composer, has played to many sold-out solo performances and has worked alongside great artists such as Compania de Maria Jesus (Sevilla, Spain) and as the musical director of Calo Flamenco. Chris has been an invited guest artist of the prestigious La Guitarra California Festival multiple times performing alongside such top classical guitarists as Pepe Romero, Ana Vidovic and Roland Dyens. He has presented his productions at such venues as Jazz at Lincoln Center and New York City Center.

Chris' music can be heard on popular TV shows such as "Touch", "Kyle xy" and "Greek", the feature films "Amreeka", "9/Tenths" and the recently released feature film "Just the Vampire Hunter", which showcases Chris' composing skills and guitar virtuosity in multiple genres. Chris has written and produced five critically-acclaimed CDs including his album entitled, "Levanto". Chris won the Grand Prize in the John Lennon Songwriting Contest World Category two years in a row with his original songs from "Levanto"!