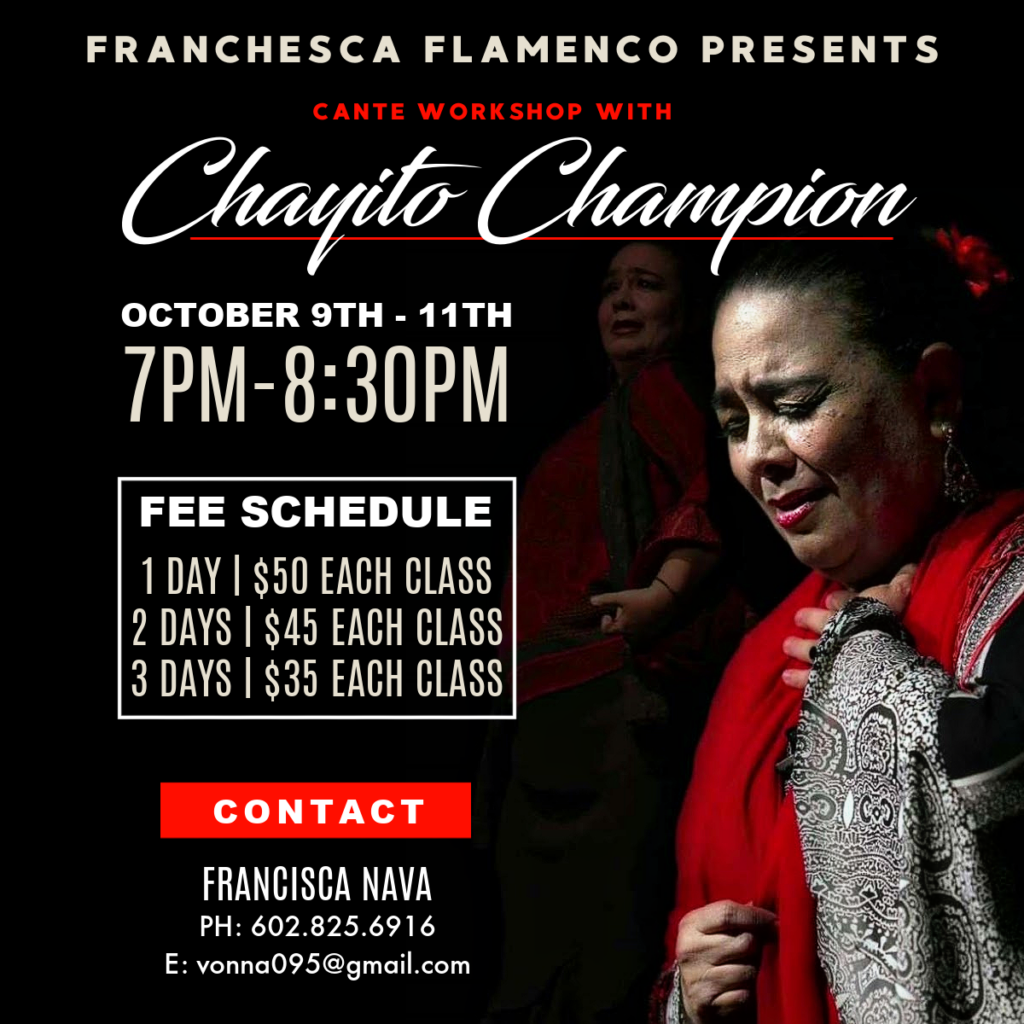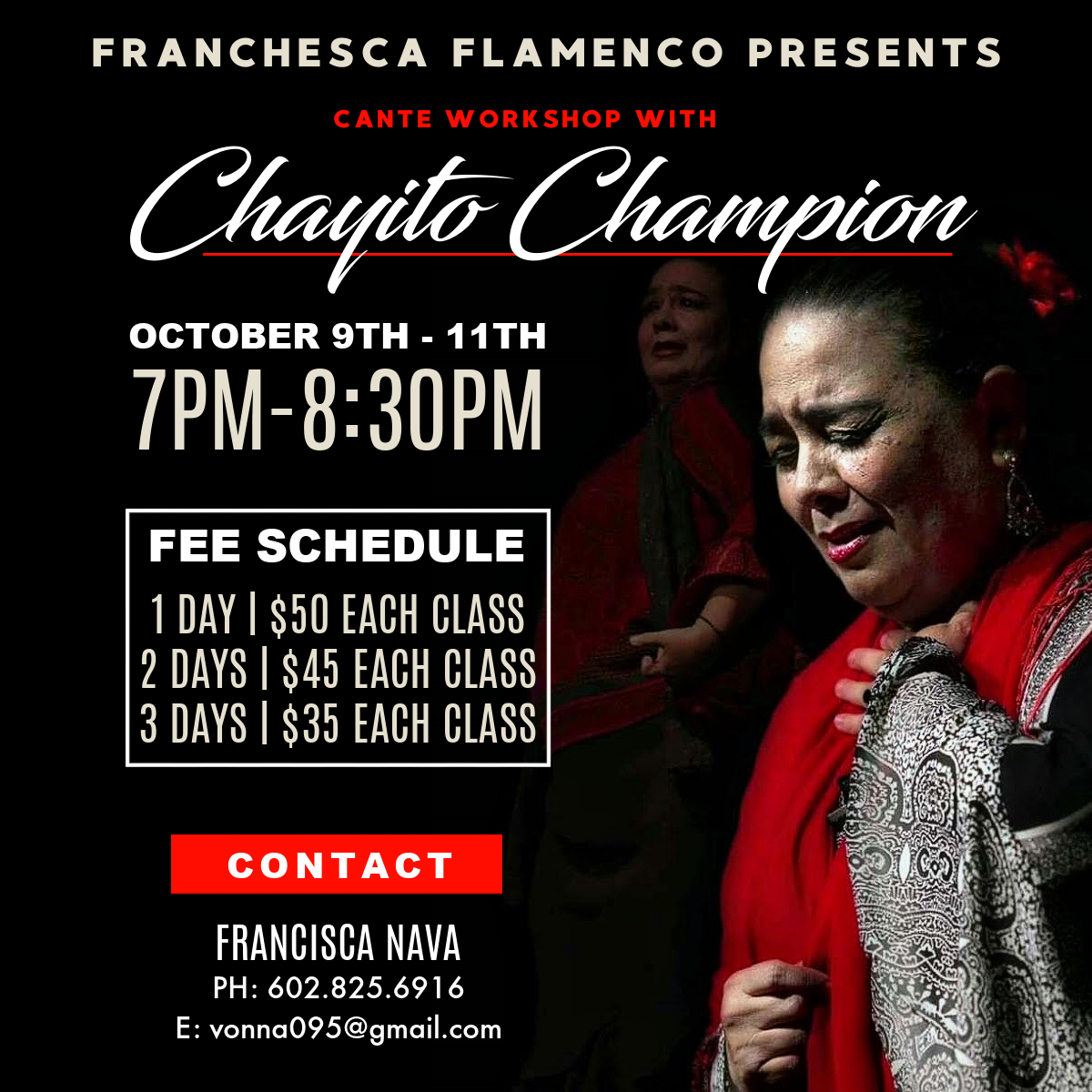 Chayito Champion Comes to AZ
Born to Teresa Champion and El Curro of San Antonio, TX, Chayito began singing at an early age carrying the legacy of her family of flamenco artists. She is in high demand both nationally and internationally, always captivating her audiences with her heartfelt and passionate performances. She has traveled the world singing Flamenco for such artist as Jose Greco, Pilar Riojas, Antonio Vargas and many more.
Cante Workshop-PHX, AZ | OCT 9th-11th
Francisca Nava, Director of Franchesca Flamenco and Phoenix World Arts Collective collaborative artist, is currently orchestrating a cante workshop led by Chayito Champion for Arizona local flamenco artists. Nava sees the need for singers in our community and has decided to help cultivate the Flamenco scene by bringing in master singer Chayito Champion. If you are interested in learning the fundamentals and techniques in cante flamenco and how it correlates to to the structure of baile (dancing), do make it a priority to reach out to Francisca Nava and enroll in this 3-day workshop! Dates, times and contact information above.
Special Performances
OCTOBER 8TH, TEMPE TARDEADA with Flamenco de Leon from 4:20-4:50 PM. Click banner below to learn more about the entertainment schedule and activities! *FREE EVENT*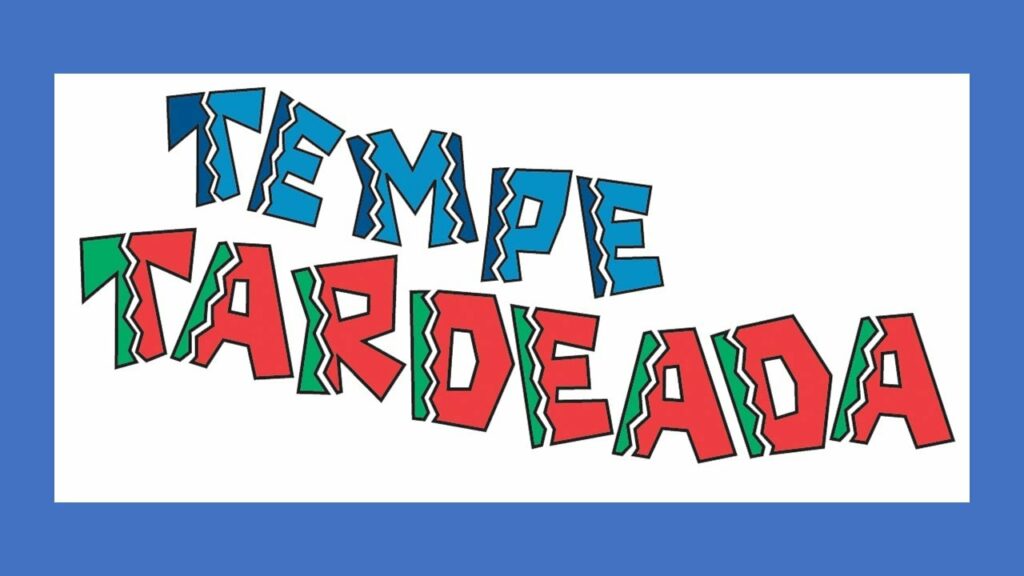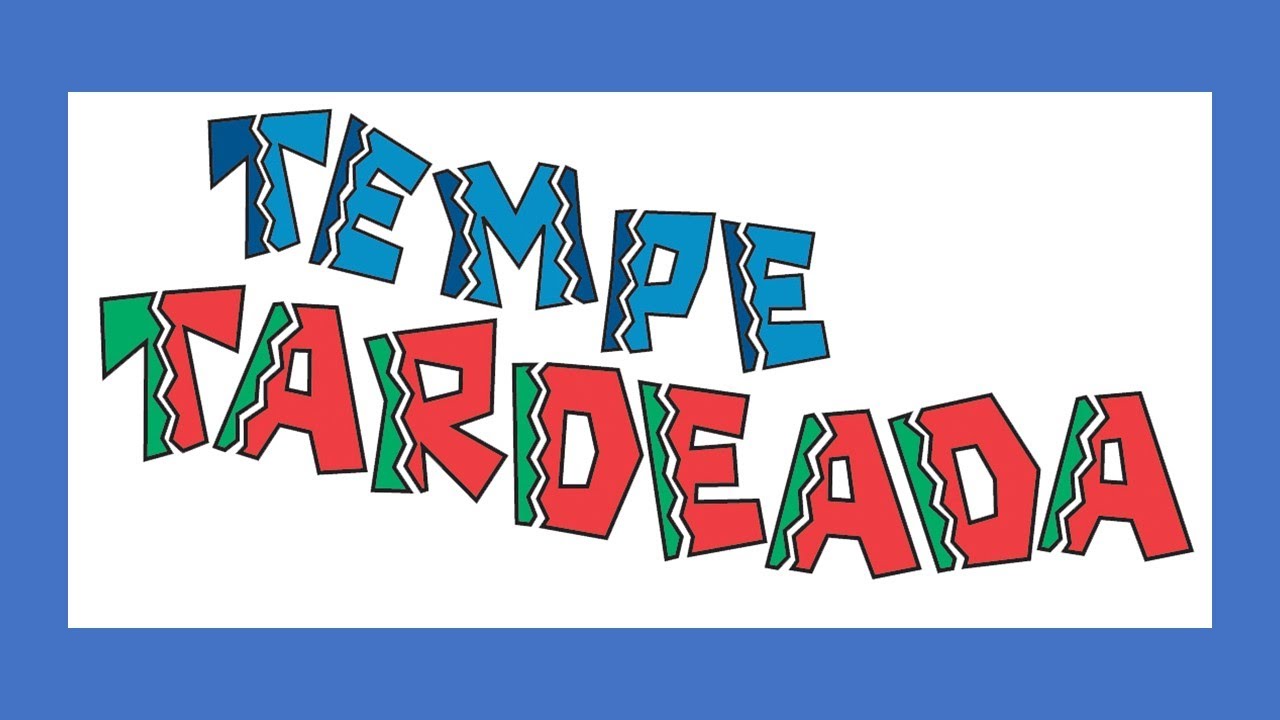 OCTOBER 13TH & 14TH-FLAMENCO ÍNTIMO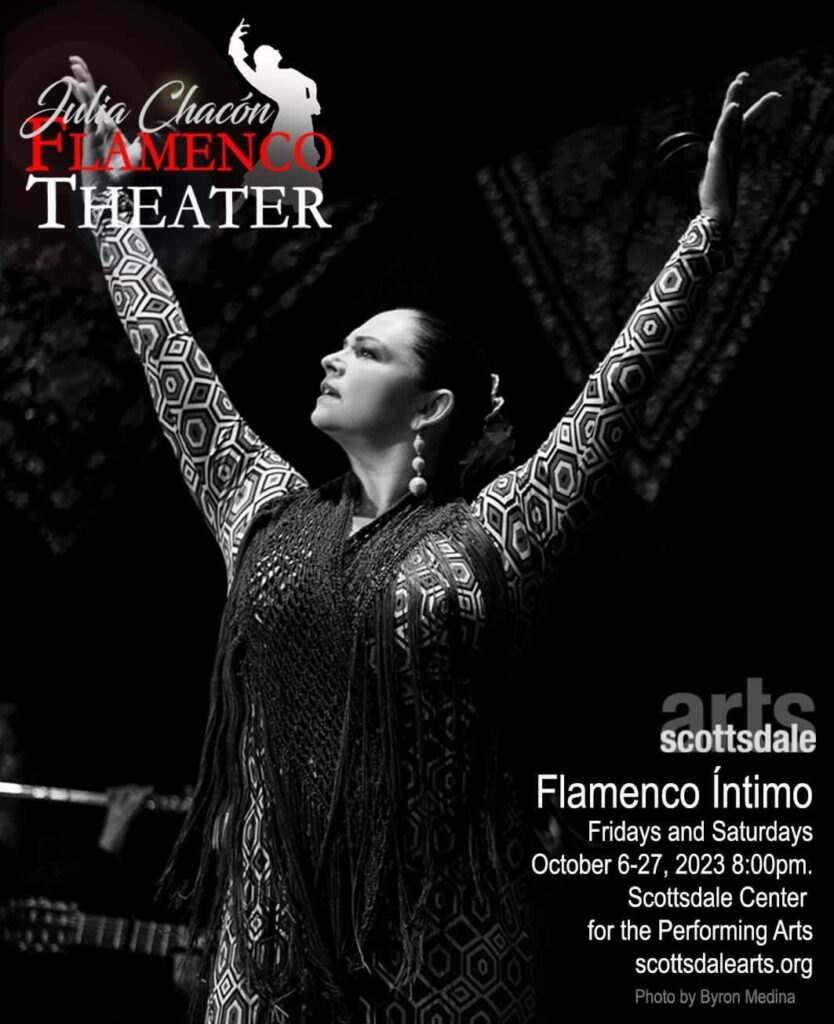 Dancers: Julia Chacón & Martin Gaxiola
Musicians: Misael Barraza, Gaetano, Max Perrault, and special guest Chayito Champion
Chayito Champion has been invited as a special guest to perform at Flamenco Íntimo at Scottsdale Center for the Performing Arts. Directed by Julia Chacón, Flamenco Íntimo delivers a traditional flamenco experience—a dialogue between guitar, dance and vocals—that creates musical tension and releases in percussive crescendos, translating emotion into movement and sound. Ticket Pricing: $35-$39