Phoenix World Arts Collective is currently assisting the Arizona Latino Arts and Cultural Center collect proposals for their current exhibition. Artists working at all levels of their career are invited to submit work for consideration. The theme is anything related to Día De Los Muertos.
ALAC is open to the general public and provides artists with an exceptional opportunity for exposure. ALAC is committed to creating a legacy of Latino arts and culture. Artists are encouraged to submit 1 to 6 pieces of their own artwork.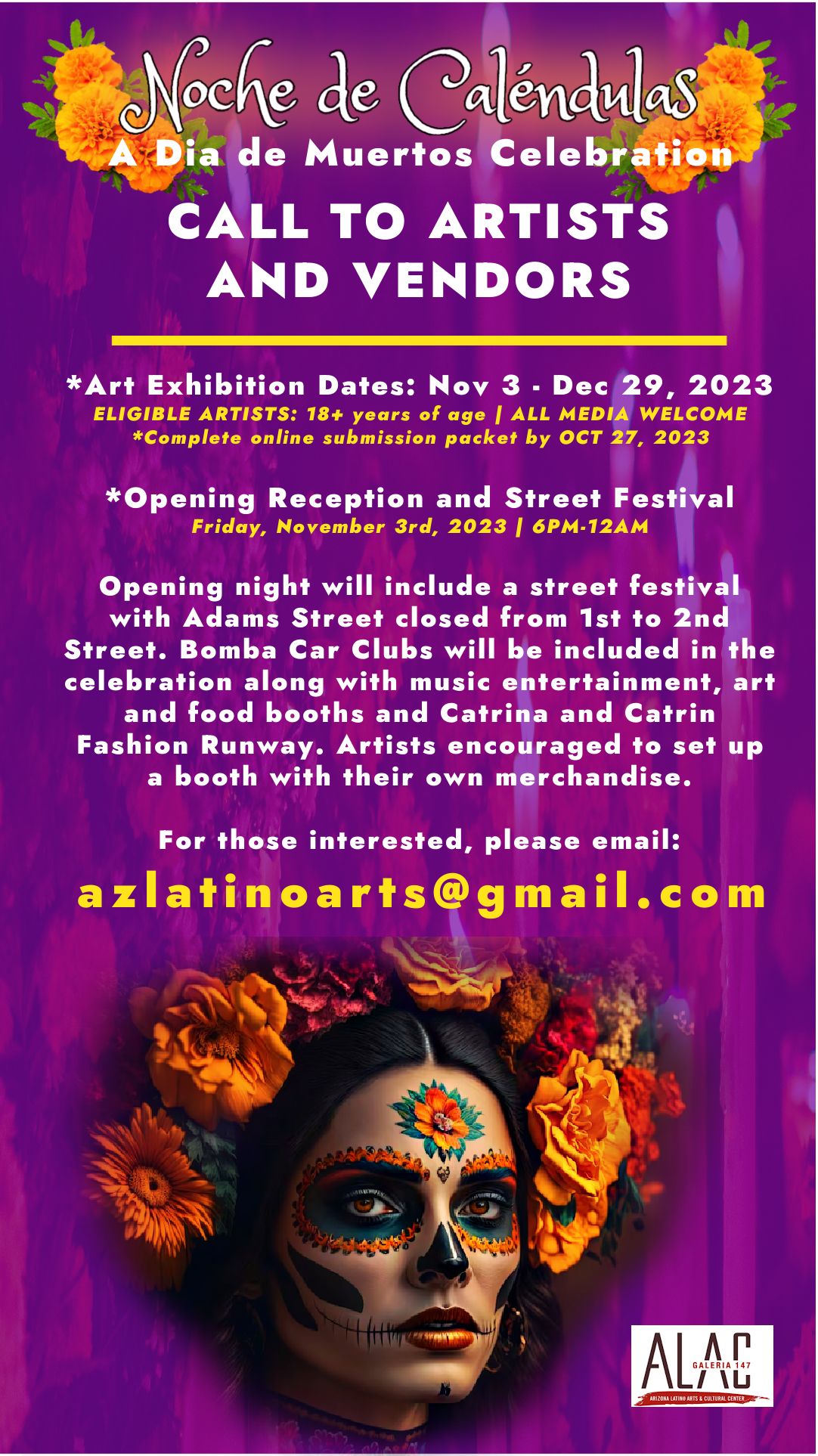 ARTISTS: CLICK HERE for Online Submission Form (PDF)
VENDORS: CLICK HERE for Online Vendor Agreement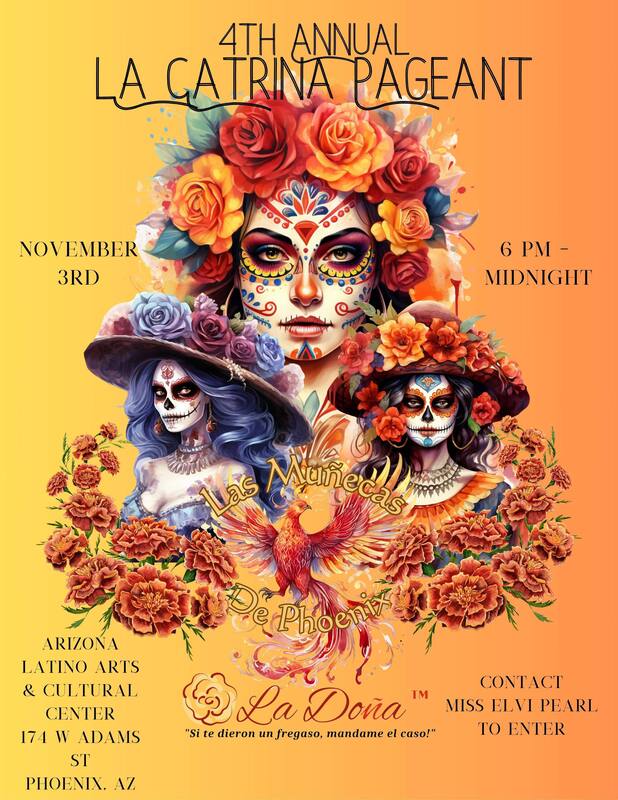 Email Miss Elvi Pearl at Lmdephx@gmail.com for pageant details!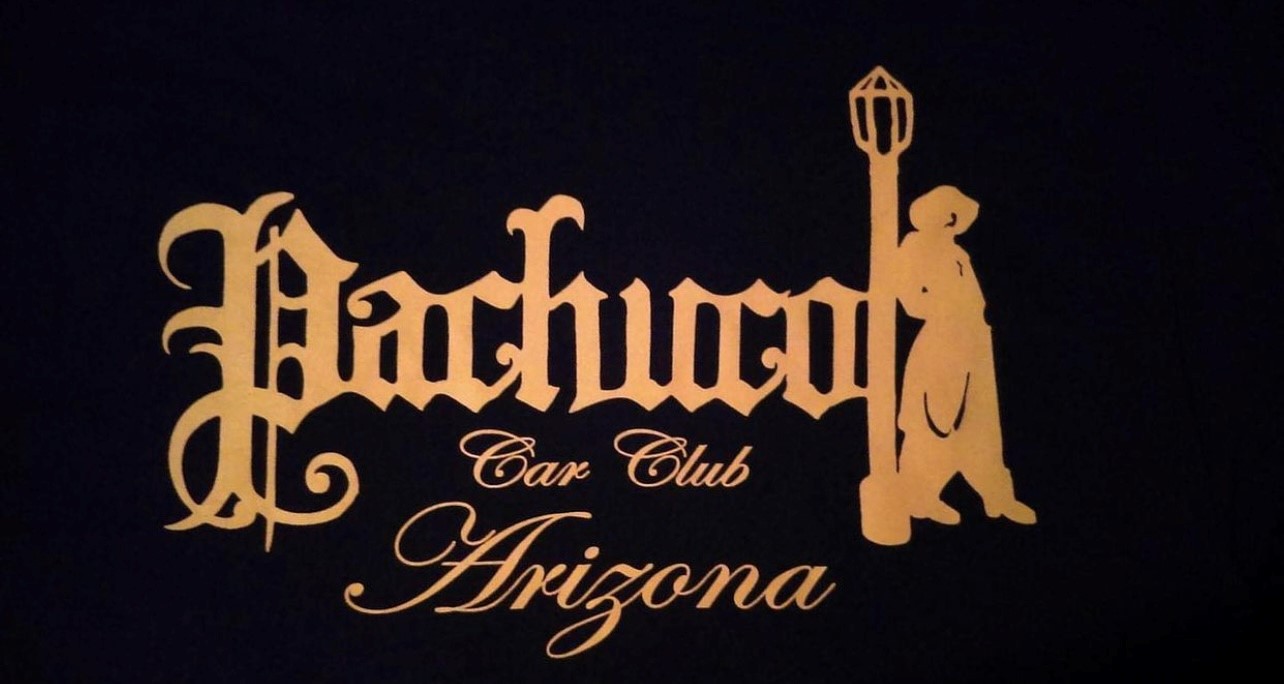 147 E Adams St • Phoenix, AZ • 85004