The Great Soirée - Holiday Edition
-Purchase your tickets here-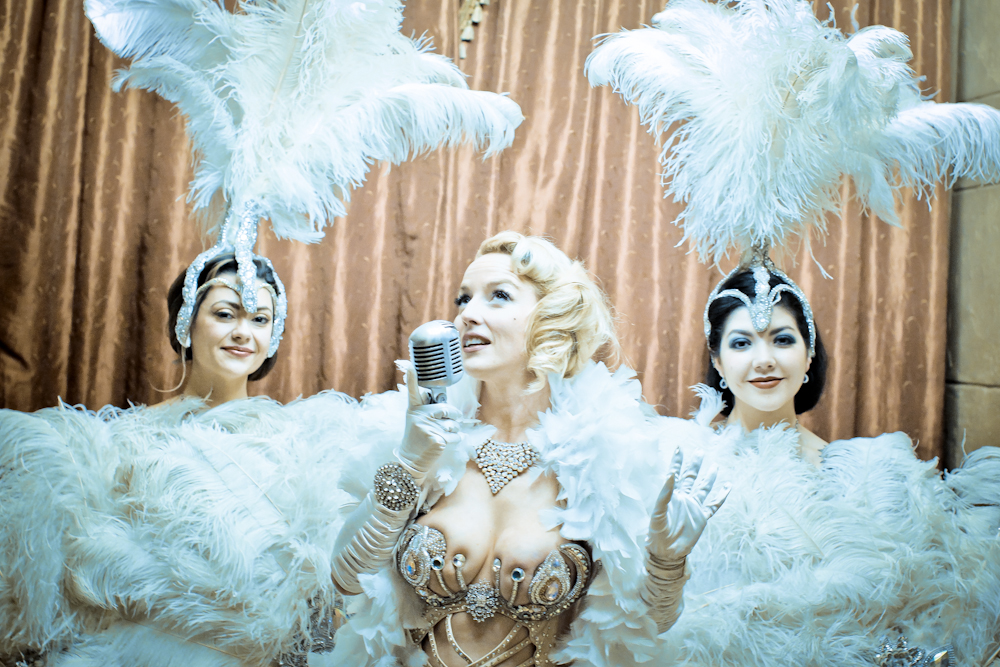 Phoenix World Arts Collective and Pyrrha Sutra Present "The Great Soiree"! A night of live music, tap dancing dames, songstresses, feather fan dancers, flamenco and more in homage to the roaring 20's with a Holiday twist!
Hotel San Carlos had its grand opening on March 19, 1928. It is a member of Historic Hotels of America, the official program of the National Trust for Historic Preservation, and had its share of celebrities such as Mae West, Clark Gable, Carole Lombard, Marilyn Monroe and Gene Autry. What started as a four room adobe school in 1874, evolved into a state of the art, luxury hotel, with air conditioning (the first in Phoenix), elevators, circulating chilled water in the rooms and steam heat. What an honor it is to have this gem in the heart of Phoenix!
Featured Performers: Pyrrha Sutra (songstress/dancer), Carlos Montufar (flamenco), Esteban Camacho (Sax/Vocals), Keys Moore (Piano), Xavier Acosta (Drums), Sherrie Valentine (Vocals), Artemis Prowl (Dancer), Rosie May (Dancer), Nikki D. (Dancer), Paulina (Hula Hoop/Acrobatics)
Note: 21+/ Cocktail and Formal or 1920's Attire Required!
*Dinner reservations at Centrico (located inside the Hotel San Carlos) can be made prior to the show by calling (602) 254-8226. Patrons attending The Great Soiree recieve a discount on hotel stay at $99 + tax for a single Queen Bed or $109 +tax for a room with 2 Queen Beds.
For Hotel Reservations/ (602) 253-4121