Flamenco at The Clarendon
Saturday, May 15th 2021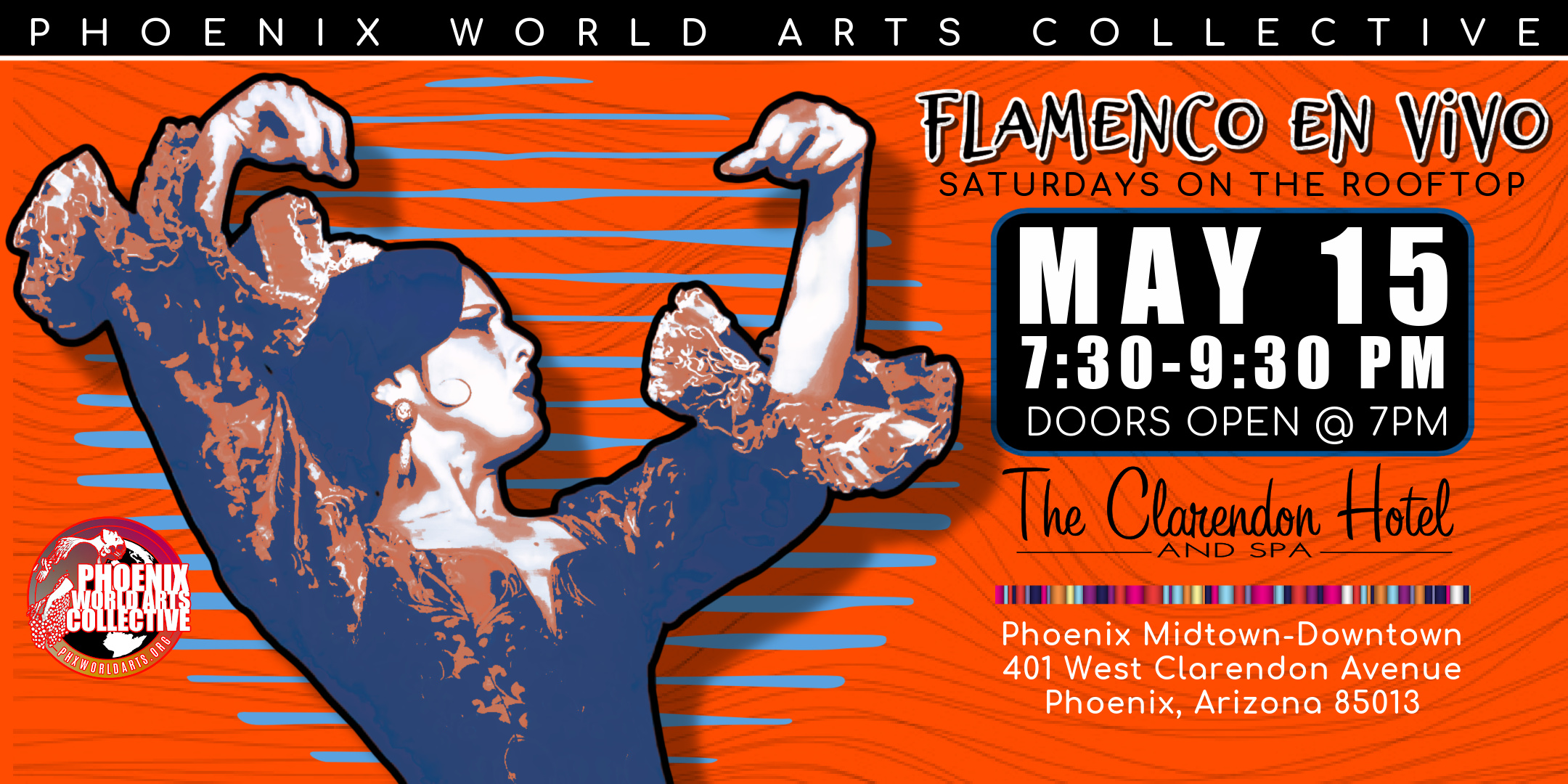 Carlos Montufar and Phoenix World Arts Collective proudly presents Flamenco En Vivo, a night of live Flamenco music and dancing. Join us as we showcase the talents of guitarist Misael Barraza Diaz, singer Olivia Rojas, and dancers Lydia Gallegos, Kayla Lyall and Nevarez Encinias. Be part of this spectacular experience, as we capture the beauty of Southern Spain on the rooftop of The Clarendon Hotel! We are offering a glass of complimentary house wine per ticketed guest, and Cocktail Style Attire is required.
*Doors and Bar open at 7:00pm/Performance begins at 7:30pm*
*This event will be held on the open air Skydeck*
Limited seating available due to social distancing restrictions
*Masks required*
Too tired to drive home, show your ticket receipt to the front desk and receive a 20% discount on a room for the night (based upon availability).