Flamenco Dance Classes in Phoenix
Instructor: Carlos Montúfar

*If you contact studios directly, please specify you are interested in information on the Flamenco dance program. PWAC is a separate entity to the studio's general cirriculum and may not be included to their class schedule.
Registration: Email Carlos Montúfar at phxworldarts@gmail.com
Click here for class registration form.
Children's Class Schedule:
Saturdays: 11:30am-12:30pm
ALL LEVELS WELCOME!!
$12 Drop In/$65 Class Card
$50 Class Card for Caña Flamenca members
Location: AZ Dance District at 6224 N 7th St, Phoenix, AZ 85014
*Class Cards consist of 5 classes and expire after 8 weeks
Adults Class Schedule:
Wednesdays: 7:30pm-9pm-BEGINNING LEVEL
$50/month-Call Hector Villalba at 623.693.7141 to register
Location: Tradiciones Cultural Center at 3120 N 35th Ave. Suite 3, Phoenix, AZ 85017
"Not only is Carlos an incredible Flamenco performer himself, he is also a patient and enthusiastic teacher.
My son's taken classes with him for over a year now and it's been a blast."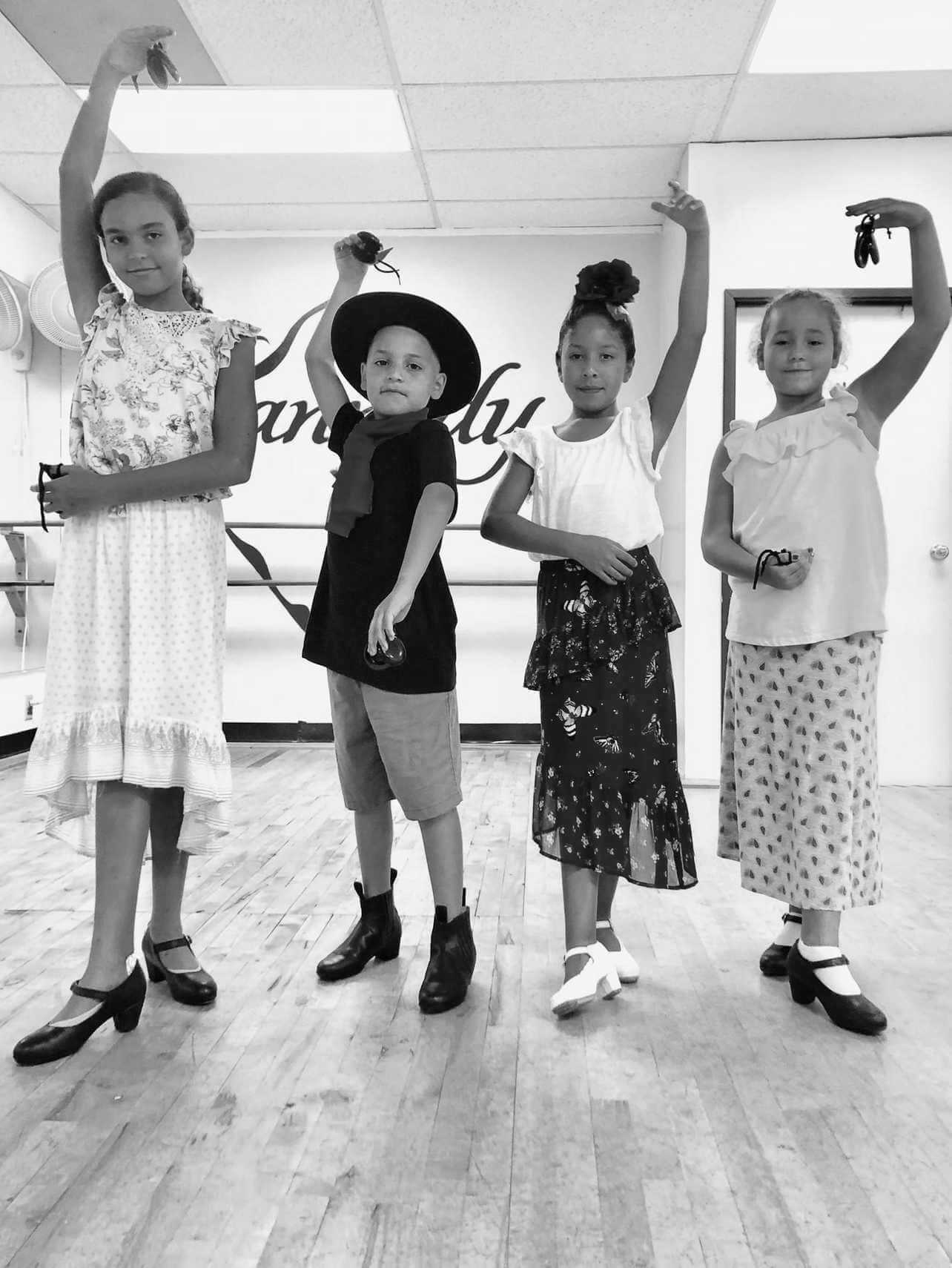 AZ Flamenco and Community
Classes are available to all people who are interested in exploring Flamenco movement and rhythm (compás) through hand clapping (palmas), footwork (taconeo), armwork (braceo) and marking steps (marcaje). Students will also be introduced to Flamenco communication (comunicación). Our easily to follow classes will focus on Sevillanas, a folk dance from Sevilla, Spain, consisting of four vignettes performed with castanets as well as Tangos (a popular four-count Flamenco rhythm).
Over the course of your studies, you'll naturally learn the terminology used within Flamenco to help the dancer maneuver themselves through the cuadro, or a live setting involving guitar and a singer. There are even opportunities to come see Flamenco live in Phoenix/Scottsdale!
Our classes are open to dancers of all levels and physical abilities. If you've been interested in Spanish dance, come join us!
Carlos Montúfar is a leading Flamenco dance teacher in Phoenix, Arizona. With over 16 years  experience, Carlos brings a breadth of knowledge and enthusiasm to the dance studio - meeting each student where they are in their Flamenco journey. Carlos studied at the National Institute of Flamenco in Albuquerque, New Mexico before starting his career performing with Flamenco groups both locally and nationally. Currently Carlos performs with his Phoenix based group, Flamenco en Vivo. As the director of the Phoenix World Arts Collective, Carlos is passionate about bringing world arts to Phoenicians through dance classes, performance opportunities and multi-cultural events. To contact Carlos, email: phxworldarts@gmail.com
---