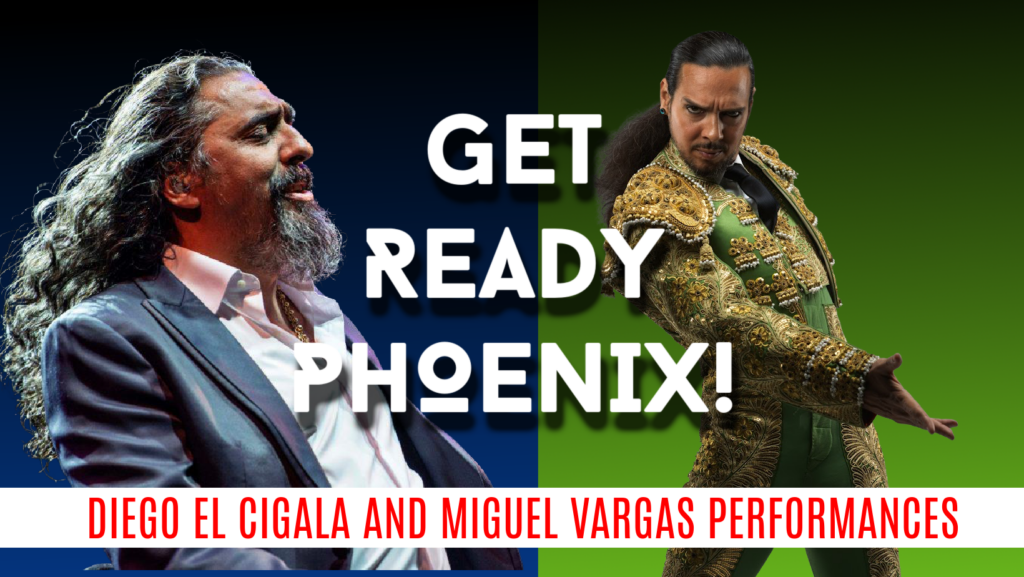 Diego El Cigala and Tablao La Pinta Flamenca both happening on Sunday, September 24th, 2023! Cigala is the stage name of Diego Ramón Jiménez Salazar, a famous Spanish Flamenco singer. Born in Madrid, Spain, Cigala is known for his powerful and passionate singing style, which has earned him recognition and awards in the flamenco world and Latin music. He has collaborated with various musicians and has a diverse discography that includes both traditional flamenco and fusion, especially that of Argentine Tango. His live performances have a relaxed laid back feel to them, rather like that of a jazz quartet.
DIEGO EL CIGALA ANNOUNCES NEW 2023 TOUR IN U.S. AND CANADA
Legendary Spanish singer Diego El Cigala's upcoming tour which kicks off Wednesday, September 13th in El Paso, Texas at the historic Plaza Theater. The tour, titled Obras Maestras (Masterworks), will take the renowned flamenco singer to fourteen cities in the United States and Canada in less than two months, ending on Sunday, October 15th in Washington DC. He will be in Downtown Phoenix, Arizona, performing at The Orpheum Theatre on Sunday, September 24th, from 8-9:30PM!
MIGUEL VARGAS AND 'EL SEMBRAO' TAKE THE STAGE AT LA PINTA FLAMENCA
Accompanied by Arizona's top Flamenco artists, singer Olivia Rojas and Guitarist Chris Burton Jácome, Vargas and Sembrao will make their performance debut on Arizona soil on Sunday, September 24th, 5-7PM. Tickets are still available to this exciting event, incorporating thunderous footwork, captivating singing and hypnotic guitar music. Make sure to reserve seating for this live flamenco experience, allowing yourself to be influenced by all of the major elements of Flamenco 'duende'. Learn more about the artists here! Vargas will be teaching Flamenco dance workshops in Tucson and Phoenix, Arizona. Those interested please review the information below. Let's make the last Sunday in September one to remember! Toma ya!!